Click "plugin" button on the bottom left corner and click on the "upload plugin" option.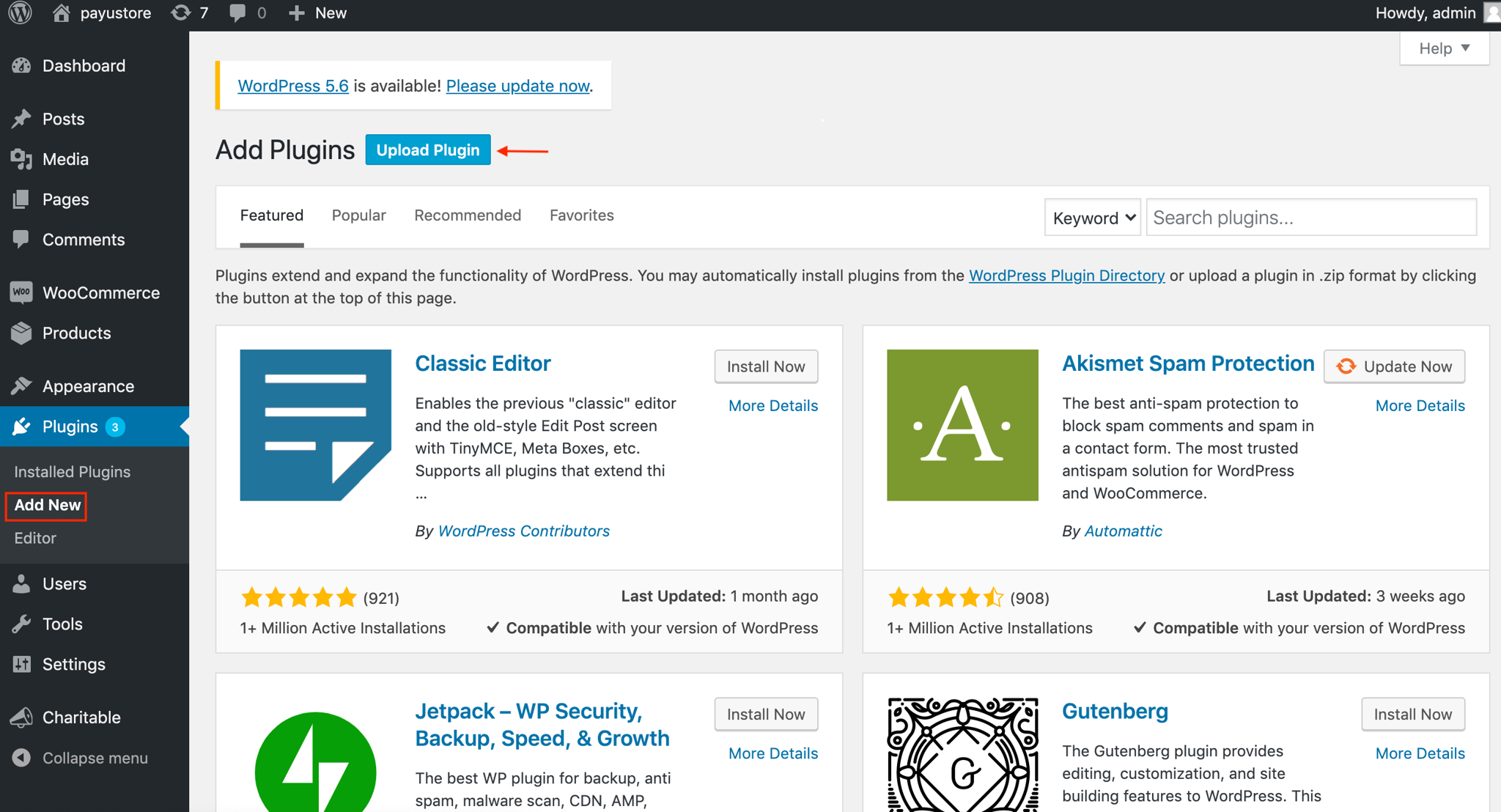 1. Sign-up or login to your WooCommerce account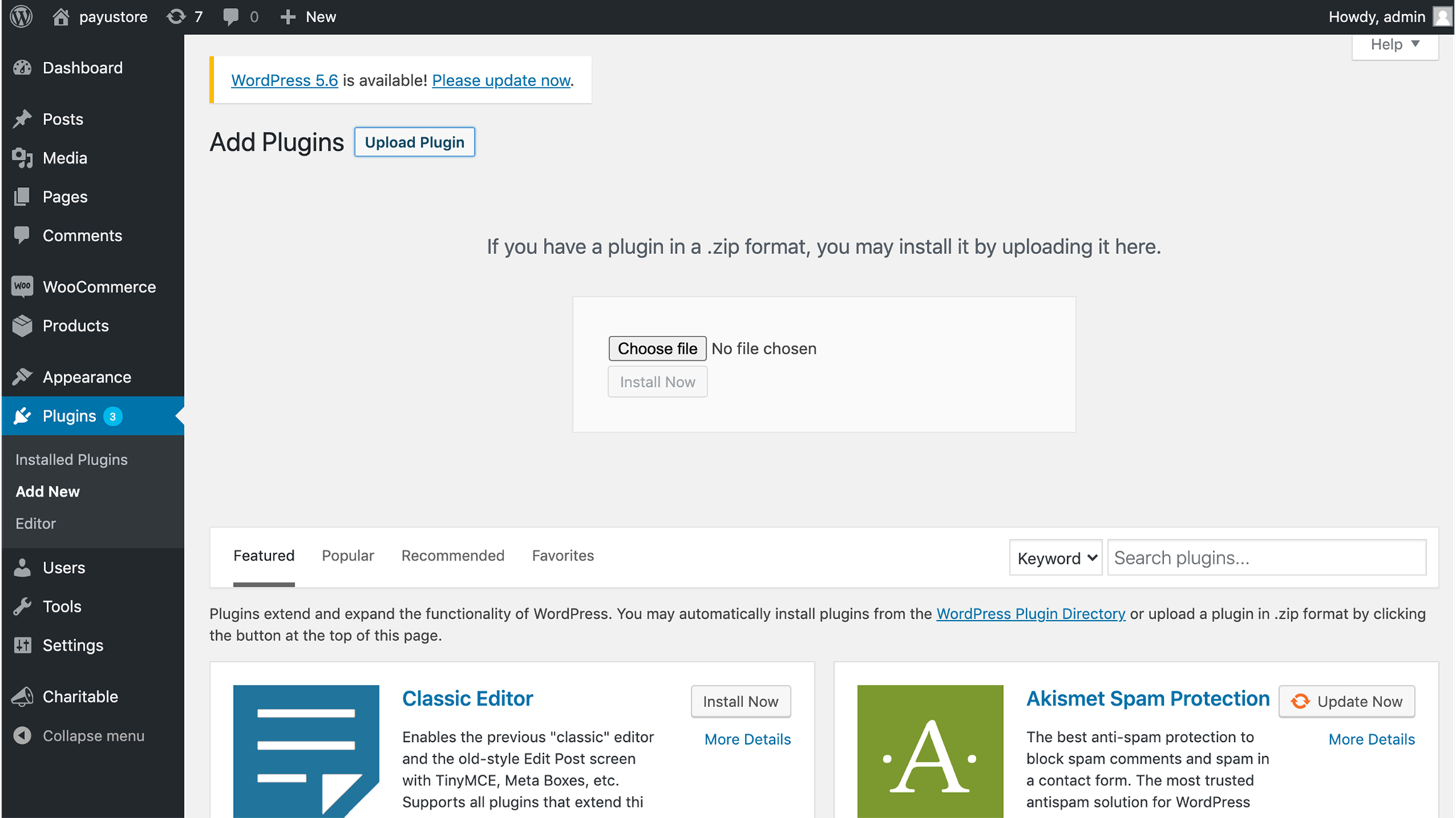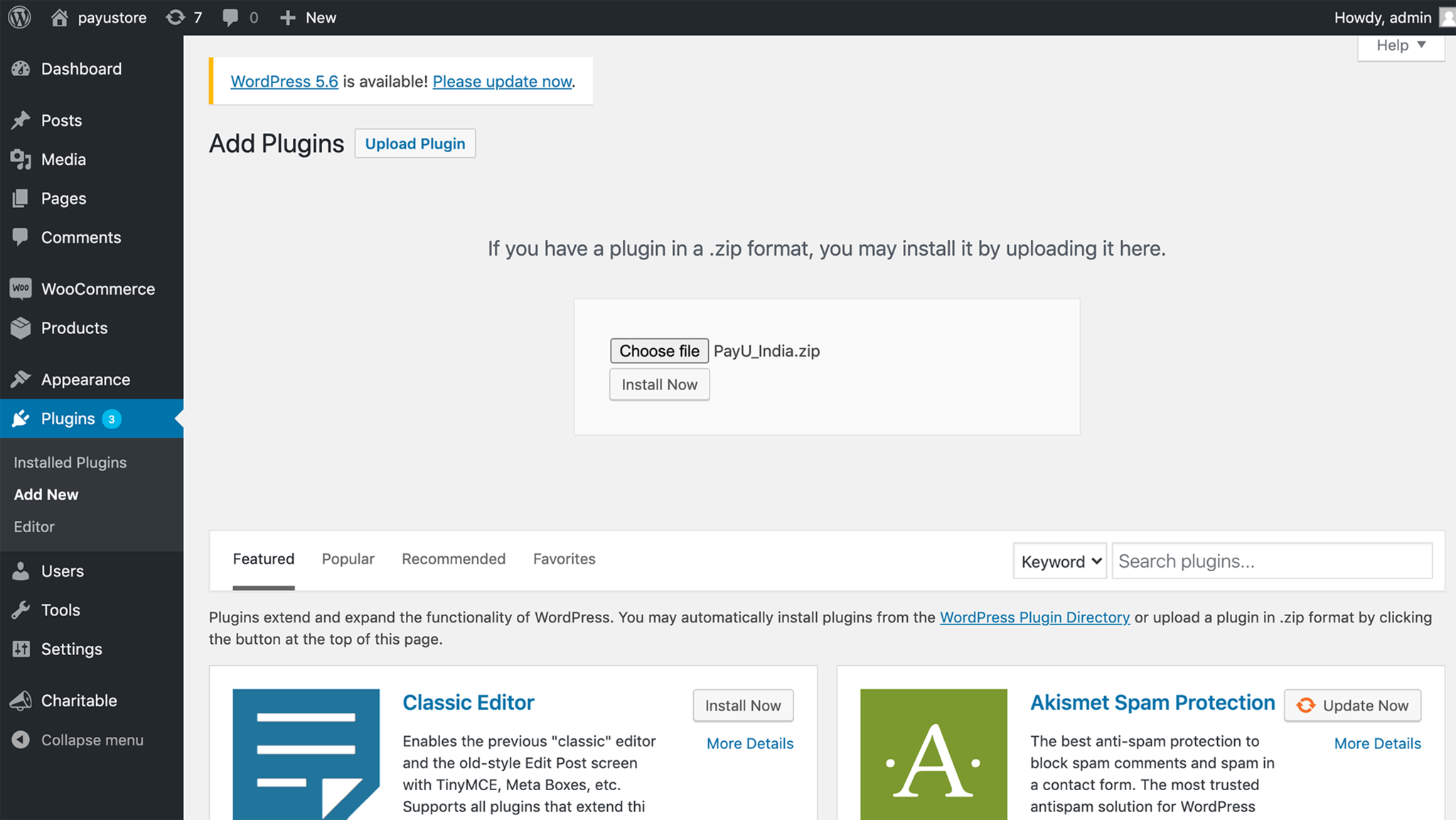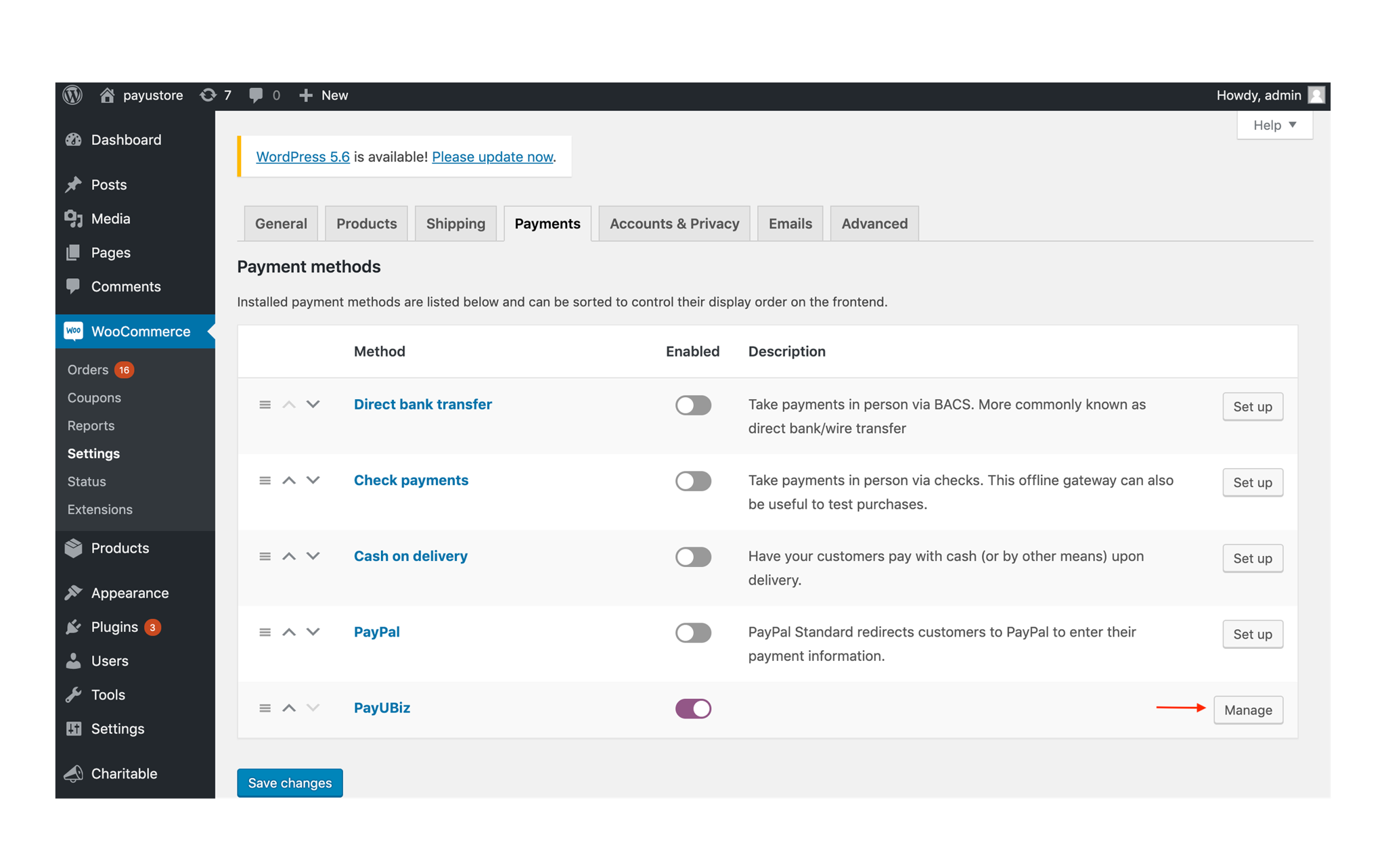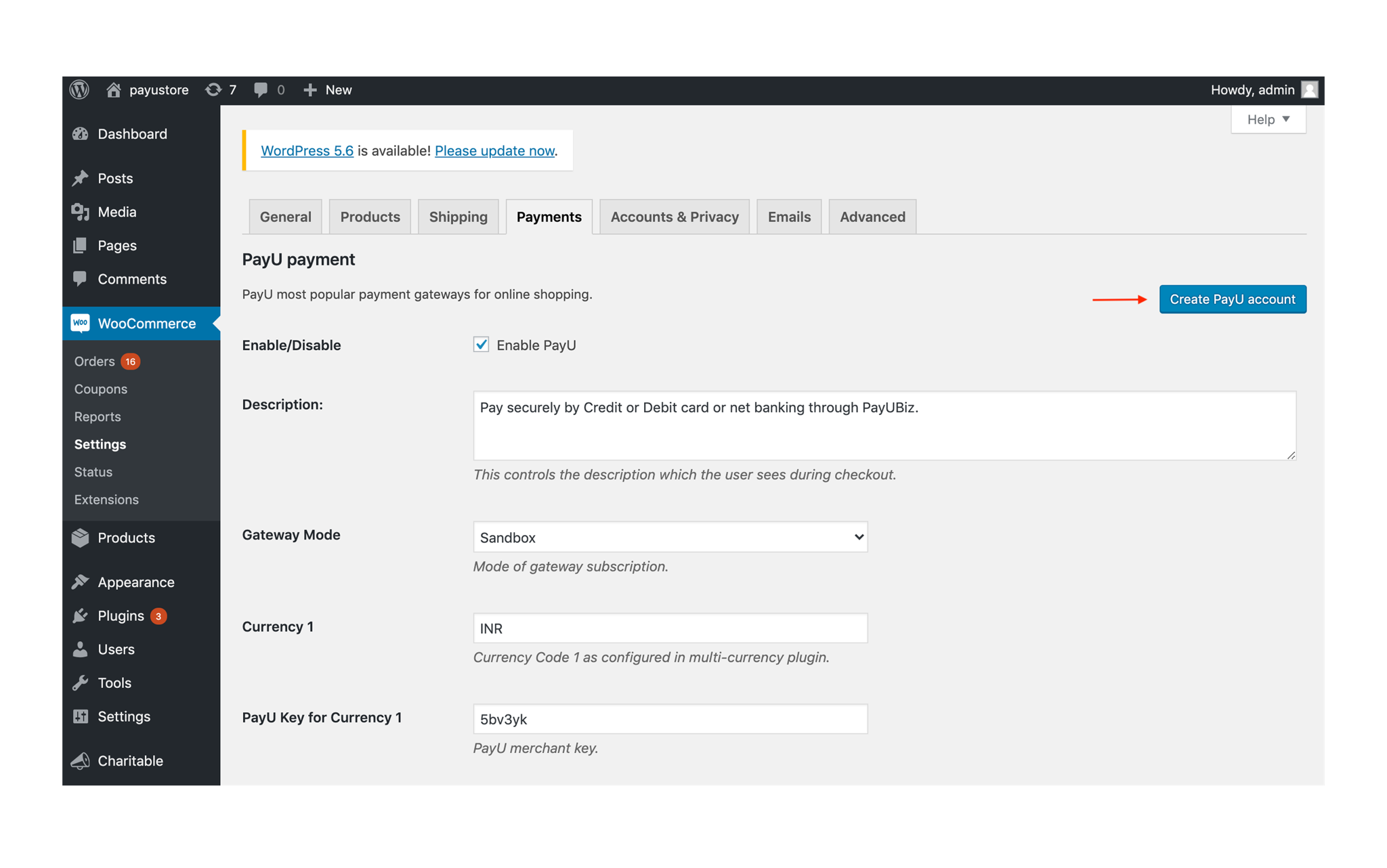 You can access this file by clicking on this link - https://developer.payumoney.com/plugins/#WooCommerce
4. Once plugin is succefully installed
Then click on Enable PayU Biz and then click on Manage
6. If you are a new user on PayU
Please click on Create PayU Account. If you are an existing user, please visit PayUdashboard and copy & paste Merchant Key & Salt and then click on save changes.